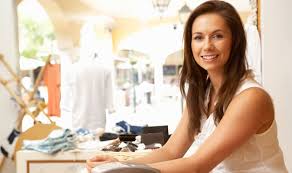 Small Business Loan is a simple unsecured financing solution that can get you the working capital you want for your small business, fast.
Business Loans Centre specialise in small business loans and business finance where either a short term small business loan can be secured over your asset for a certain period of time or unsecured based on your business turnover.
Businesses of all kinds, start-ups or established, can obtain secured small business funding quickly to allow their business to grow or ease cash-flow. Assets can be anything however the most common type of asset finance is real estate and other high end valuables.
Property, cars, boats, equipment etc. are typical assets that can be used as long as there are no current financial loans registered against them. Loans from $10,000 to $500,000 (more on application).
These funds must be used predominantly (more than 50%) for any business or investment purpose other than residential investment. When you need fast cash for your business or for any other reason and you have security to provide for the loan, you are an ideal applicant for an asset finance funding option.
Companies and Trusts can borrow for any worthwhile purpose all with the advantage of a non-recourse loan advance.
There are substitutes to asset finance which is an unsecured small business loan.
The loan application is measured more on the overall business strength of your annual business turnover rather than any asset.
NO asset but a strong cashflow business? No problem you can start here.
What is looked at when assessing your secured loan?
The Loan Purpose:
The loan purpose must be predominantly for any worthwhile business and or investment purpose other than personal residential investment.
Possible purposes are:
Purchase a business
Buy new plant or equipment
Buy stock
Pay tax or other work related expenses e.g. wages, legal fees, advertising etc.
Business repairs and maintenance
Working capital
Council approvals/Head works
Bridging the unexpected "gap"
Fund a commercial or industrial property purchase whether the bank cannot settle in time.
Fund a residential investment property purchase where the property is to be owned in a trust or company name
The Exit Strategy:
All short term small business loan require an acceptable exit strategy on how the loan is to be repaid.
Possible exit strategies are:
Refinance
Sale of Asset/ Stock
Working Capital
Inheritance
Outstanding work / Invoices
The Securities that can be offered:
All short term secured small business loans require some type of security
Types of security are:
First or Second Mortgage
Cars, Boats, Planes, Trucks etc.
Anything else that an interest can be registered against
The unique loan features for secured finance:
No application fees
No upfront fees
No financials
No tax returns
No credit checks
No valuations
Weekly repayments
No penalty for early payout
Fast Approvals
Same day funds availability
At Business Loans Centre we believe that there is a solution available for your individual financial situation with small business loan options ranging from one week to twelve months.
Let's get started on your small business loan today.
Contact us here or free enquiry below and a member of our team will contact you personally to discuss your best small business loan solution.