Let's Support You With A Business Loan
From $5000 to $500,000
We are a team of business finance specialists with access to really cool technology
based here in Australia saving you valuable time, money & headache
of having to shop around looking for the right business loan facility.
There are hundreds of business loan products to choose from
let's quickly narrow down the options
TRY IT TODAY – GET STARTED BELOW
---
Providing Business Owners a Better Range of Fast Business Loan Solutions
An online application can be completed in as little as 5 minutes
Let's get started on a better chance of success!
---
Need Business Funding Fast?
Apply Online In Just A Few Minutes
It's 100% Free & No Paperwork Required.
One quick, simple online application will connect you with your best fit unsecured business cashflow loan lender all here in one place.
Quick & Easy Loans Approved Within 3 Hours* ∼ Totally Free Process, Will Not Affect Your Credit Rating –
PLEASE COMPLETE THE FREE ONLINE APPLICATION IN FULL TO ACHIEVE THE BEST OUTCOME FOR YOUR SUBMISSION.
Get Started Today – Have Business Funds Tomorrow!
---

---
How to apply for an unsecured business loan
An online application can be completed in as little as 5 minutes

One Application
Simply complete the one easy online form and get access to multiple business loan lenders and rates.

Saving You Time
Information provided is analysed for your business quickly to work out how much you can borrow and on what terms.

Best Lender Match
Your application is matched to the most suited unsecured finance lender for your business requirements.
---
---
Business CashFlow Lending
Cashflow lending through Business Loans Centre Australia is quick & simple.
We have made the process super easy & fast for you to apply for the unsecured business loan
you need to cover any working capital gaps, improve business cash flow during seasonal periods,
purchase new equipment or simply to help you access the necessary funds needed to grow your business.
Loan terms are between 3 and 24 months and can be customised for daily or weekly
repayments to suit your business cashflow needs.
Loans can be used for any business purpose and to almost every industry in Australia.
---
Apply Australia Wide
Free Enquiry ~ Secure Online Process ~ No Obligation to Borrow
Call Us: 02 9546 4918
Australia's business loan match centre for
---
Let's Get You Started APPLY NOW !
---
Our Service Is Free To You
Business Loans Centre Australia unlike the big banks, is here to help our local Aussie businesses in Sydney & around Australia fund their big dreams or need of working capital financing with an easy & fast application process. Business loans start at $5,000 and are offered up to $500,000. Start reaching your small business goals with business loans approved within the hour. At Business Loans Australia we have helped every type and trade access their
need for working capital financing
: ∼ Café's
∼ Local Tradespeople
∼ Restaurants
∼ Builders
∼ Retailers and Wholesalers
∼ Hair & Beauty Specialists
∼ Removalists How could your small business do with a short term business loan right now? How much could you grow your business prospects with our help accessing a fast business loan for working capital? Building renovations – expand the café or put in that extra office space
Technology and innovation upgrades – streamline your production or get the latest software upgrades
Advertising and branding – reach a bigger market with a broad campaign across the city or the country
New appliances – get the latest cookers, coffee machines, slicers, packers Short term business loans are available on terms for 3 to 24 months. No assets? No problems. Business loans up to $100,000 are available without security. Start your business loan approval application and access the best fit business loan opportunity to ensure your business is always first with cash flow friendly repayments and no penalties on paying out your loan amount ahead of schedule. Apply online today and achieve your business potential with a fast business loan approval through Business Loans Centre Australia.
---
Stop spending hours researching for the best small business cash flow loans that would suit your business requirements.
One quick, simple application will connect you with your best fit unsecured business cash flow loan lender all here in one place.
If your business has a turnover of more than $5,000 per month and can demonstrate 6 months of trading for a new business, or 3 months if you've purchased an existing business, we can help you.
∼ Simply complete one form and get free access to multiple unsecured business loan lenders quickly.
∼ Get matched to the business finance lender who will give you the best deal, first time.
∼ Even if you have a bad credit rating or credit score there is a business lender specifically for you.
It's 100% Free & No Obligations.
---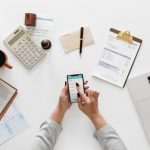 Looking for a line of credit facility?
Get a Revolving Line Of Credit with FX Rates Better Than The Bank For Your Import Business. Import line of credit is a cost effective for purchasing goods from international suppliers.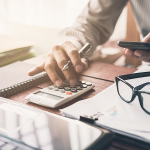 Looking for an invoice factoring facility?
Debt invoice factoring advances up to 90% of the value of aged receivables in cash, reducing cashflow pressures providing financial freedom for the business to grow.
Start Here
Looking for a term loan facility?
Facility Limits (up to 90% on residential and 80% on commercial) of the property being secured from $50,000 up –
Term of 6 months – 3 years.
Start Here
---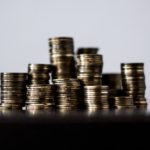 Private Money Loan
Private money loans are a great alternative to mainstream bank lending.
START FREE ENQUIRY TODAY!
*No credit check taken*
Business Overdraft
A new way to help Australians get a smarter & fairer deal on their business overdrafts.
START FREE ENQUIRY TODAY!
*No credit check taken*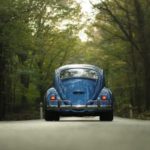 Bad Credit Car Loan
Bad Credit Car Loans up to $20,000. No Deposit? No Problem!
START FREE ENQUIRY TODAY!
*No credit check taken*
---