SHORT TERM BUSINESS FINANCE – AUSTRALIA
GET YOUR

 SHORT TERM BUSINESS FINANCE 

APPROVAL TODAY ! 
Short term business finance funded in 24 hours
to boost your business cashflow from ***$5K to $500K*** fast. easy.
What is Short Term Business Finance?
Short term business finance is the most popular & common form of business funding, because it achieves the urgent business working capital funding fast and does not bleed a business's cash flow over a long period of time.
These type of business finance products are often repaid much more quickly, often within 90-120 days. Business finance loans with shorter terms can help you meet an immediate need for urgent financing without requiring you to make a long-term financial commitment.
Short term finance is perfect for all businesses, especially for industries that are seasonal in nature such as retail businesses, cafes, restaurants & catering services who have to build up stock for the holiday season. Such a business might need to use short term business finance more often to buy stock well in advance of the holidays. That is the perfect use for short term business finance product.
Other uses for short term finance are to raise working capital to cover temporary deficiencies in funds so you can meet payrolls and other business expenses.
The advantage once a finance term has expired, is the opportunity to re-apply again whenever you require urgent funding as your business conditions change.
Get approval for $5,000 up to $500,000 in unsecured short term business finance
FREE TO ENQUIRE . NO OBLIGATION TO BORROW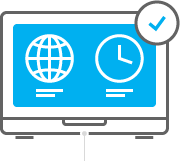 STEP 1
Fast Secure Online Enquiry 
It is easy to enter your basic personal and business information with a simple click for fast enquiry processing.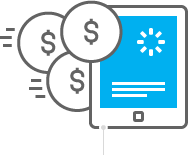 STEP 2
Our Credit Specialist Will Contact You
Within a short period of time you will be contacted by our credit specialists to discuss your enquiry and how best to proceed with a business funding approval application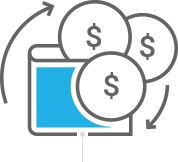 STEP 3
Short Term Business Finance Approval
Once your business finance assessment has been approved, it will take only 24 hrs to get access to the funds directly deposited into your allocated bank account.
APPLY NOW. ANYWHERE AROUND AUSTRALIA
Up to 95% of applications are approved and funded within 24 hours !
Easy Online Form. No Upfront Fees or Security Required
There is also NO obligation to proceed after approval
Get Started Now