*Let's start solving your finance problem today in less than 1 min – No credit check taken*
---
YES, We Solve Your Short Term Finance Problems!
Australia wide online centre for
---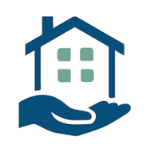 Private First Mortgage Loan
A first mortgage private loan is usually the cheapest & best option when requiring a longer term facility for working capital fast when you have an unencumbered security (no current debt).
GET STARTED TODAY
*No credit check taken*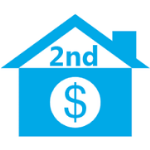 Second Mortgage Loan
A second mortgage loan is a great option when you need medium term private funding and have some equity in your security and do not want to refinance your current first mortgage.
GET STARTED TODAY
*No credit check taken*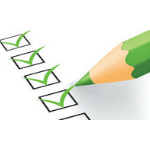 Caveat Registered Loan
Caveat loans are ideal when you need a fast short term private finance solution secured against your security approved and funded quickly for a business situation that needs funds and cannot afford to wait.
GET STARTED TODAY
*No credit check taken*
---
"Maximise your opportunities, minimise your stress-with private finance 

solutions and administrative support"
Our specialist private finance team can help arrange fast, effective private mortgage finance for a range of different investment purposes.
Our dedicated network of private lenders are looking to advance private money for commercial or business purposes.
While Aussie traditional banks are now choosing a tougher opinion in assessing your credit worthiness, our private finance know-how can provide you with effective private mortgage alternatives to solve your short term finance problems.
Private finance solutions are ideal if you have a bad credit history or are unable to satisfy the strict requirements of a traditional bank loan.
Short term private finance can also be arranged very quickly and hassle free.
---
PRIVATE LOANS …
PRIVATE MORTGAGES

PRIVATE FINANCE
AUSTRALIA'S ONLINE FINANCE SOLUTION CENTRE 24/7
• Business Loans Centre is Australia's online resource centre for private money loan solutions serving you to access the important private money funding you need when you need it quickly.  
• We specialise in solving short term finance problems by providing fast, hassle free private finance options secured against properties ( commercial or residential) located Australia wide. 
• It's our long-term successful network of private loan funding options Australia wide which allows us to deliver the necessary results, whatever the circumstances, in being able to access the essential short term private money loans to fund for your unique situation.
• If your bank has said "no" – contact us today and let's see what we can do to help fix your financial situation quickly – obligation free.
*Let's start solving your finance problem today in less than 1 min – No credit check taken*
---

If you prefer to speak with a private finance specialist first –
Call Us: 02 9546 4918 ~
---
Your Simple Process To Approval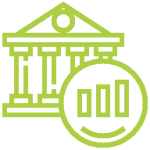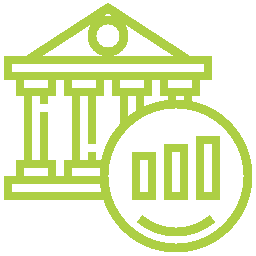 Apply Online Today
Our free enquiry form is simple and will not affect your credit file or credit score rating. It's easy to enter your basic personal and business information and the required private loan requirements of your enquiry for fast processing.
We Contact You
When your enquiry has been received by us we will have a credit specialist contact you and discuss the finance options available for your situation & how best to progress forward with your application towards a speedy settlement.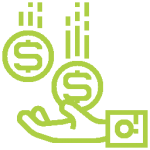 Approval & Funding
Standard due diligence and assessment of supporting documents completed an approval letter will be issued. Legal documents are instructed & once signed the loan is settled & loan funds deposited into your business bank account the same day.
---

"First & Second Registered Private Loans"
"Urgent Short Term Caveat Loans"
Let's Make It Happen!
GET STARTED TODAY
*No credit check taken*
---
* We pride ourselves on being your absolute best private money centre for fast private mortgage approvals towards business, real estate, and short-term investment loans.*
Private Money Loans for the short to medium-long term with fast successful approvals Australia wide is what we here at Business Loans Centre will assist you with.
We have a strong and diverse credit association with our selected network panel of private loan individuals – and caveat loan lenders.
The finance terms of these private loans can either be for one month up to one year and often you are able to "capitalise" ( pre-pay ) the interest on the loan during that term, so no need for you to worry about the scheduled monthly payments.
Private money lenders are a great alternative to mainstream bank lending. If your bank has said no – contact the private money lending specialists and learn more on how we can assist you.
Private Money Loans The Alternative Funding Source When Banks Say NO!
---
How can private money funding help me?
Quick approvals and funding turnaround times
Fast emergency working capital for your business
The purchase or repair of critical plant and equipment
Fast investment residential property purchase & settlement
Urgent investment commercial property purchase & settlement
Advance of funds against the future sale of a property to settle debts prior
Require urgent funds for renovation, construction or site works that need to be finished
Business GST, outstanding debtors, stock or other time-critical payments that need to be paid fast
What are the typical conditions for a private money loan?
Fees can be capitalised into the loan
First mortgage or second mortgage options
Up to 80% loan to value of the property considered
Up to 12 months term ( roll-over considered, however, conditions apply)
Applicant's need to have a registered company (ACN number) to access private money funds
The borrower needs to provide a reasonable exit strategy for the loan payout before its expiry term
Interest repayment can be capitalised into the loan over the term or paid in advance each month until expiry
How can I access a private money loan?
Contact us online or phone to discuss your requirements.
Applying online is a secure , free & no obligation enquiry for us to contact you back quickly.
GET STARTED TODAY
*No credit check taken*
Business Loans Centre Australia operates an online information service that seeks to introduce Australian businesses to potential private funders . Business Loans Centre Australia does not provide any credit, financial products, or financial advice – either to individuals or businesses.
---