HAIR & BEAUTY SALON BUSINESS LOANS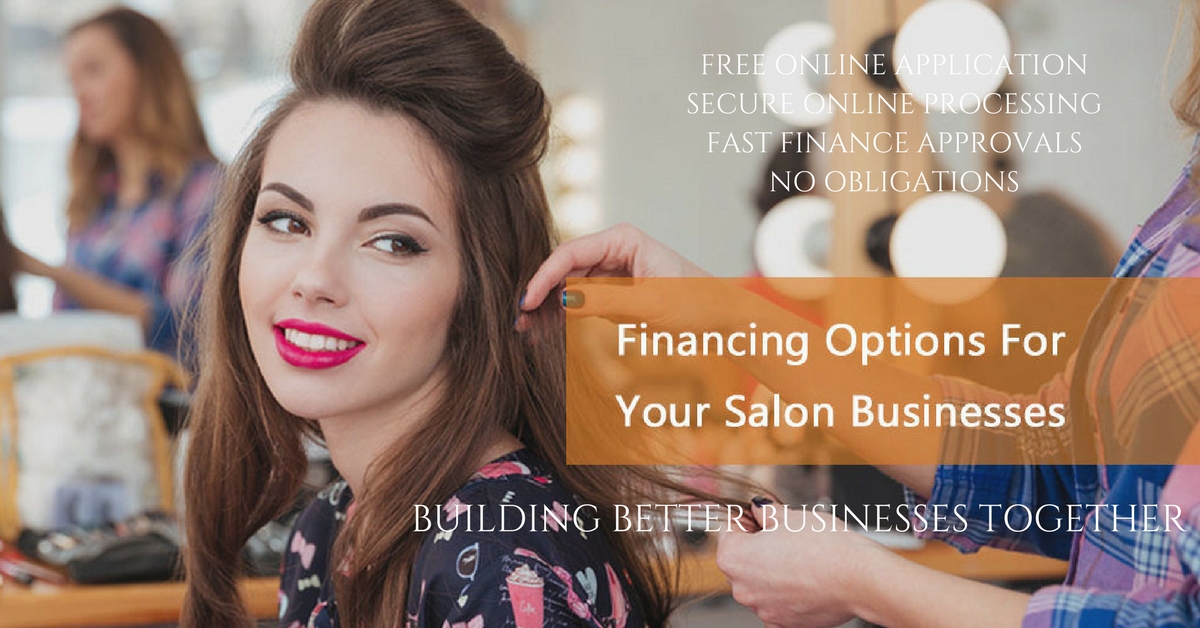 We're your absolute best online centre for fast business loan approvals for the beauty industry !

Unsecured Funding Scenario
Business Type: Hair Salon
Industry Type: Beauty
Amount Requested: $25,000
Term Requested: 6 months
Purpose for Unsecured funds: GST payment due and outstanding employee super payments
Finance Solution Offered: Approval offered for $25,000 with the opportunity to access more capital if required after 4 months
Traditional Bank : Due to the business being trading less than 2 years and having no assets to offer would not approve the finance required.
Hair & Beauty Salon Loans
Hair Salon or Beauty Salon business loans are the super fast funding options which allow you the business owner prepare for the seasonal peaks in business or just to quickly improve cash flow during the slower times of the year.
As you would pay special attention to each and everyone of your clients, we also take a similar attitude with our small business loans for hair and beauty salon businesses around Australia.
We work with you to tailor a loan that helps your hair or beauty salon operate and expand without financial headaches or hassles. Our hassle-free fast approval financing solutions, you can get funding approval for up to $300,000 in capital and access it in as little as 24 hrs.
You can choose from flexible payback options with an easy fast online approval process without extensive paperwork and headaches associated with working with your local bank.
How to use unsecured working capital for your hair salon or beauty salon business ? 
1. Upgrading salon equipment or purchasing beauty supplies
2. Evening out cash flow between seasonal peaks in business
3. Remodeling to give your salon a fresh new modern look
4. Marketing gift cards for Valentine's Day, Mother's Day, and the holidays
5. Paying any late BAS or any outstanding employee Superannuation.
Have you have been knocked back for finance from a bank or other lending institution?
Is the process to access a

small short term loans

for your salon or beauty business just to hard and time consuming with a bank?
Contact us today and discover the many advantages of our flexible financial solutions with quick access to beauty industry finance and the added advantage of 100% tax deduction for your business.
No Security or Business Assets required to secure small business funding .
We have made accessing industry hair & beauty salon business loans with fast approval decisions –
 Free. Quick. Simple and No Obligations. Start your enquiry today so we can help !
It's our business to help your salon or beauty business.
THE SMART WAY TO FINANCE YOUR SALON OR BEAUTY BUSINESS
GET YOUR FREE ENQUIRY STARTED TODAY !
 WE ARE HERE TO HELP 
THIS IS A FREE ONLINE ENQUIRY.  SECURE PROCESSING.
FAST APPROVALS . NO OBLIGATIONS
NO CREDIT FILE CHECKS TAKEN AT THIS STAGE
Let's get the process started and begin growing your hair & beauty salon business today !