Small BUSINESS LOANS for Dentists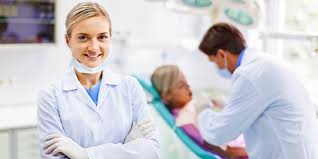 Dental Practice Finance Typical Use of Funds  
Fast working capital to balance irregular cash flow
Dental practice or partner buy-out opportunity
Purchase equipment opportunities for your practice
Possible shortfall costs with purchasing a commercial property
Marketing & Advertising costs growing your Dental Practice
Or your bank just Said No !
DENTAL PRACTICE FINANCE DESIGNED FOR YOUR BUSINESS SUCCESS
Business Loans Centre Australia financing solutions are a great way to obtain dental practice finance for dentists without enough of a credit history, security or lacking the necessary paperwork that a typical bank would require.
A successful dental practice not only requires keeping a close eye on your finances but also being able to access funding solutions specific to the dental industry that is fast and without delay to keep your business moving.
Building Better Businesses Together through dental practice finance solutions that are Quick. Simple. Flexible.
SMALL BUSINESS LOANS FOR DENTISTS AND DENTAL PRACTICES
The Business Loans Centre Australia provides dentists the necessary access to dental practice finance quickly through alternative financing specifically targeted to their specialised industry.
Dental practice business loans & unsecured business finance for dentists who are trying to access immediate funding for their businesses is what we provide. Approved funds can be used for equipment, supplies, furniture, expansion, office renovations, or any other dental surgery office needs that require fast working capital.
An unsecured dental practice loan is perfect for dentists that may find themselves in a position of being cash poor and struggling to come up with working capital for immediate expenses or business opportunities and need act fast.
Dental practice finance options are quick and easy, and best of all stress free.
Unsecured Business Loans for Dentists
Fast Funding Solutions to Build Your Practice
⇒

Free Online Enquiry with NO Credit Enquiry Taken

⇒

Personal Credit Specialist Provided

⇒

Unsecured Funding NO Collateral Required

⇒

Flexible Repayment Options Suited To Your Dental Practice

⇒

No Hidden Fees · Fast Application Process

⇒

Approvals to Funding Within 24 Hours

⇒

Up to $500k Unsecured Practice Finance

Dental Practice FINANCE Made Simple!

GET PRE-QUALIFIED TODAY FOR UP TO $500K WITHOUT THE HASSLE !
business loans centre

# 1

dental practice finance
                          FREE. SECURE. EASY. NO OBLIGATION
HOW TO APPLY FOR DENTAL PRACTICE FINANCE