BUSINESS FINANCE MADE EASY !
>  BUSINESS FINANCE ONLINE – FAST APPROVALS
>  ACCESS UNSECURED FUNDS FROM $5,000 to $500,000
>  HIGH APPROVAL RATE DECISIONS. SETTLED SAME DAY
>  FREE ENQUIRY. SECURE ONLINE PROCESS. NO OBLIGATIONS
GET YOUR FAST BUSINESS FINANCE APPROVAL NOW
BUSINESS FINANCE –

AUSTRALIA
Business finance that is unsecured is simply not guaranteed by any type of property or personal asset. These type of loans are a bigger risks for lenders and, as such, typically have slightly higher interest rates than the alternative type called secured business loans.
Although the interest rates are typically higher for business finance not secured by property, the rates may still be lower than those of credit cards annualised over a year. Lenders who specialise and offer small business finance options won't require your business to pledge any collateral to obtain the loan. However, you must still meet income and credit check requirements for successful approval.
Successfully funding approvals can range from $5,000 to more than $500,000, depending on the size of the business and its monthly gross income generated. So, with competitive interest rates, low fees and fast turnaround times, unsecured business finance can help you keep your business moving forward in times of cash flow issues.
Take advantage of a free enquiry and apply for short term business finance that is fast, easy, & won't affect your credit score.
THE SIMPLE ENQUIRY TO APPROVAL PROCESS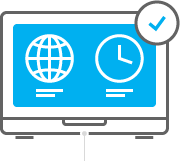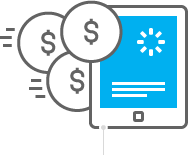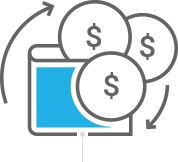 We Have Made Business Finance
QUICK.EASY.SECURE
Helping ALL Businesses around Australia
Try our fast enquiry link below to look at your options
Free – No impact to your credit score – No Obligations
Why you would need Business Finance Unsecured ?
1. Opening new business locations:
Small business finance facility is ideal to help with expanding the business.
2. Re-modelling or renovating your current business:
Use funds for tradesman and to help with cash flow whilst the business is closed during the renovation and for additional marketing to promote the refit and reopening of the store.
3. Purchasing Stock:
Buy that new stock at the best price and within the required time frame, and keep a healthy margin.
4. Bridging receivable gaps and managing cash flow:
If you need to pay your employees or have outstanding costs now and are waiting for invoices to be paid by clients, a fast business finance product is great way to facilitate these interim expenses quickly.
5. Starting new jobs/contracts:
Access funds quickly for mobilisation or to obtain new employees to meet business demand.
6. Purchasing Business Equipment:
Purchase new or improved equipment when required to generate additional business.
7. Partnership buyout:
An unsecured business loan can provide you with the funds to buyout other partners.
8. Business Software:
Purchase advanced software to create efficiency within the business.
9. Debt consolidation:
Suitable option to consolidate business debts, with a set daily payment with a fixed term.
10. Business acquisition:
Get the funds to purchase other businesses at that right price.
Advantages Unsecured Business Finance
Unsecured business finance is so much easier and faster to approve and fund than secured business finance because your business doesn't need to offer any security slowing the approval process down.
Your business turnover is what will be considered and that is determined through assessing your business account trading statements. The stronger the monthly turnover the more you can look at borrowing.
Disadvantages 
Unsecured Business Finance 
Unsecured business finance due to their higher risk nature, will usually carry a much higher annual interest rate than secured business loans to mitigate the overall risks for the lender.
It is also a little more restrictive to qualify and get approval for if your business is trading poorly or the borrower has a below average credit score.