BUSINESS EQUIPMENT FINANCE
The Business Loans Centre will assist you with the business equipment finance options you need for the long-term
with fast successful approvals Australia Wide !
All businesses require equipment and the technology for their day-to-day procedures.

Australian business owners need smart finance options to access this equipment and not necessarily having to own the equipment.

Rather than pay the big cash up front, a fast and smart finance facility that will give you much more control and flexibility when it comes to gaining access to essential business equipment.
BUSINESS EQUIPMENT FINANCE
Smart Equipment Finance Solutions
If you want repeat business and to keep growing, you need reliable commercial equipment.
The problem is, equipment is not cheap and you probably don't have this kind of money readily available.
You also may have NO business financials ready that the banks require?
So what are the solutions?
Rental (Operating Lease)
We will work with you on a market leading rental facility (also known as an Operating Lease) solution that can help you secure new or used business equipment quickly and easily without digging into your capital.
Specifically designed for the needs of small business; providing a low risk, affordable and quick funding solution for business equipment finance which you'll have complete control and flexibility that you need accessing your equipment.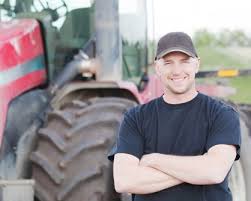 No-Financials Equipment Finance
No Deposit
No Security Required
Up to $75,000 without financials
2 – 5 year terms (7 year terms available for Clean Energy assets)
Quick and easy approval process with document e-signing (no paperwork)
Equipment You Can Finance
IT & Technology
Office furniture & equipment
Vehicles
Forklifts
Solar PV
Tools & machines
Specialist plant & equipment
Many other business assets
Sale Back Equipment Finance
Raise capital from your existing business equipment.
If you have unencumbered assets on your balance sheet, you can offer then as security and finance them back over a term that suits your cash flow.
A sale-back facility may be suitable if you need to:
repay ATO debt
access additional funds for business growth
replace existing finance facilities
repay shareholder loans
develop new areas of business
raise a deposit to purchase property
So we all love finance solutions!
At the Business Loans Centre, our expert staff will work with you to develop a solution to help you get the equipment you need to grow your business fast. We personalise each equipment finance solution specifically to the needs and capacities of each client.
We've worked with many businesses helping them secure the business equipment finance they required Australia wide.
Contact us on 02 95464918 or send us a free with no obligation enquiry application below to discuss your equipment finance solution that best suits your business today.
BUSINESS EQUIPMENT FINANCE